OVERCOMING
CHALLENGE
OF MEASURING
Measuring enormous quantities of material is a challenging task for the industry, especially when quick response is required to facilitate improvements in the processes.
Metheore helps its clients to overcome this barrier by providing the online measurement of material in production lines across the mining and various processing operations in different size ranges (meters to few millimeters).
The real-time dashboards help the clients to promptly detect any process deviations and take corrective actions by themselves or implementing automation, eventually enhancing the productivity of the process.
MEASURING AND MANAGING
SERVING
SEVERAL INDUSTRIES
METHEORE specialises in providing tailored machine vision solutions for measuring and managing various production processes
Tracking and controlling the feed size ranges to the lime kilns enhancing their productivity and efficiency
Online monitoring for size distribution is important for quality control results in increasing the market value
Real-time tracking of material in blasting, crushing, milling operations improves productivity
Recycling
Identifying particle's center of gravity to guide the auto-sorting robots in recycling processes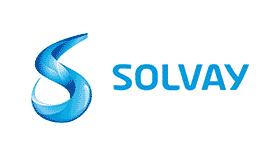 FINANCES &
SUPPORT PARTNERS